Login to Donate!
Login
Register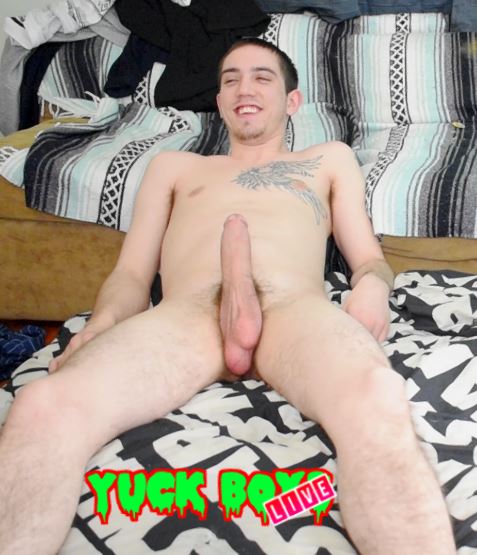 This Past Super Bowl Me And The Guys Decided To Keep An Old Family Tradition Of Mine And Play A Little Bit Of PigSkin Before The Big Game Came On. It Started Out With Blaze And Myself On Teams And Then We Switched Partners To Keep Shit Fair. The Game Got Cut A Bit Short After I Was Injured (Yeah I Know The Band-Aid Looks Small And I Aint No Pussy But That Shit Hurt Like A Bitch!) And We All Went Inside To Get Cleaned Up.
We Still Had A Few Hours Before The Super Bowl Started, So I Asked Blaze If He Would Be Down To Do A Show If I Could Get One Of The Other Boys To Bottom For Us Both. Blaze Said He Would Be Cool To Show Off A Bit On Cam For Some Tokens, And Maybe Go For Some Head But Wasn't Sure He Wanted To Do Anything Anal That Night. 
Jacob Is A Guy I Had Known For A While. He Would Flirt Around As If He Would Be Down To Fuck With Me And My Boys But We Never Actually Got An Opportunity To Do Anything. He Brought His Friend Larry With Him. A Complete Stranger That I'd Never Met Before. I Had No Idea What His Deal Was Or His Orientation But Noticed That Neither Jacob Nor Larry Left Once Blaze And I Got Down To Our Underwear And Started Waving Our Dicks In Front Of The Camera. I Knew Larry Would Probably Be Down If I Could Get Jacob Involved, So I Went For It And Dared Him To Go Over And Play With Blaze's Dick.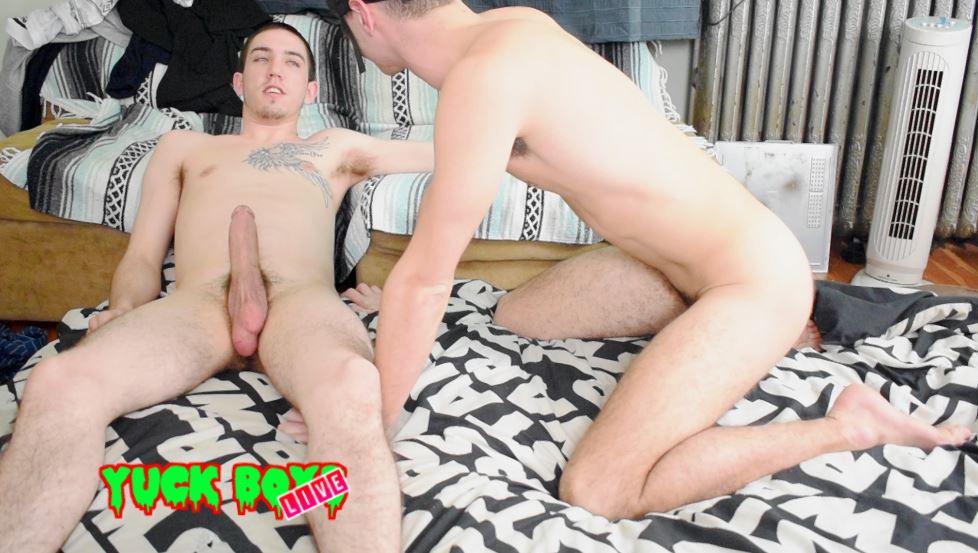 Jacob Started Staring At A Bag I Pulled A Mask From Earlier And Rummaged Through It A Bit. He Pulled Out A Batman Mask That Riley Uses To Cover His Face With And Said "As Long As I Can Cover My Face I'll Get On And Do It".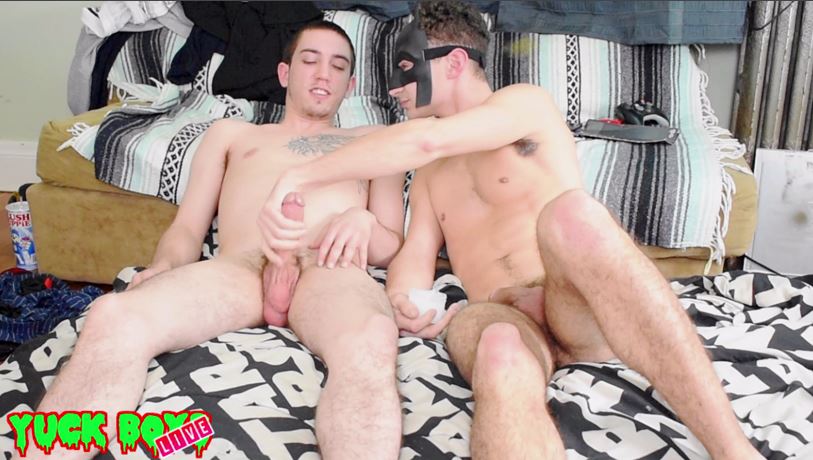 After Putting On The Mask, Jacob Got On The Mat Next To Blaze And Started Working His Dick.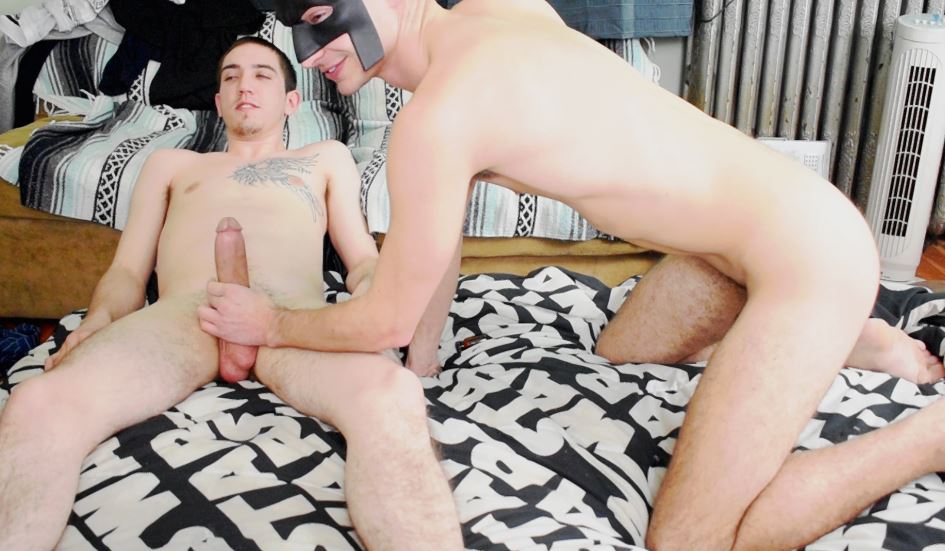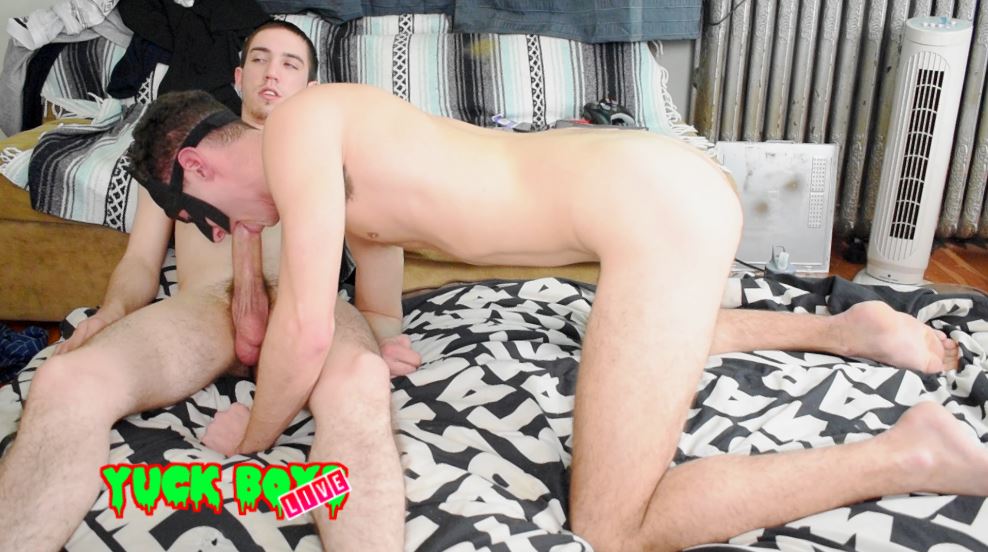 Larry Looked Stunned At The Sight Of His Friend Kneeling In Front Of Blazes Dick With His Ass Jutted Up In The Air, But Still Didn't Budge. I Took The Liberty Of Telling Jacob To Push His Ass Up In The Air And
Handed Larry One Of The Cameras And Told Him To "Go With The Flow". He Just Grabbed The Camera And Politely Followed The Initiative.
I Could Tell Blaze Could Barely Keep His Balls From Exploding By The Way His Body Stayed Tensed Up But He Was Still Holding Out From Mounting Jacob's Ass.
So I Hopped Behind Jacob To Give Blaze A Bit Of Encouragement, But This Wasn't My Plan At All Because I Had Just Done A Shoot That Morning And Dumped 3 Loads Out Into Huey's Ass And Mouth. I Knew It Would Be Hard For Me To Join In And Dominate Jacob's Ass While Blaze Got Sucked And Maintain At Full Sprung Potential. I Got Behind Him And Pounded Him Anyways. . .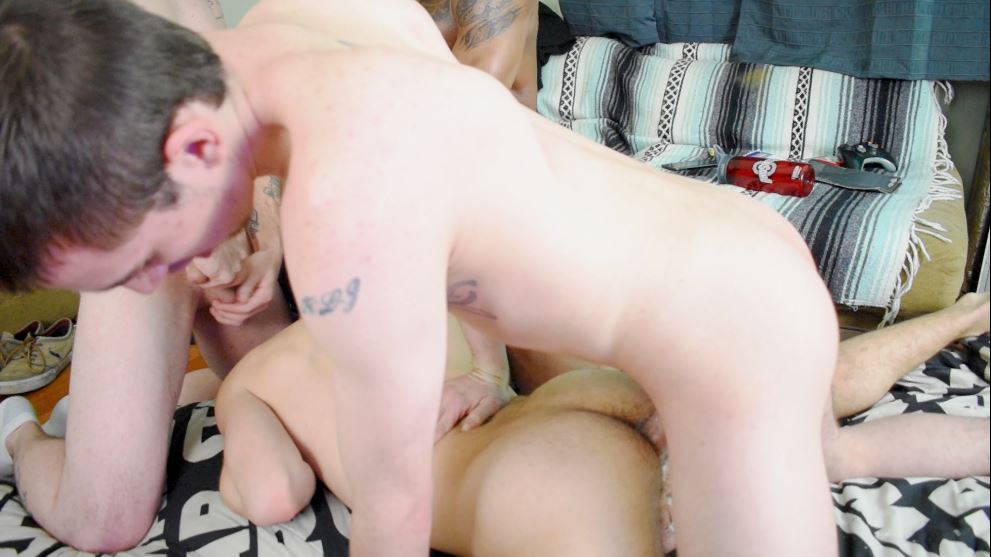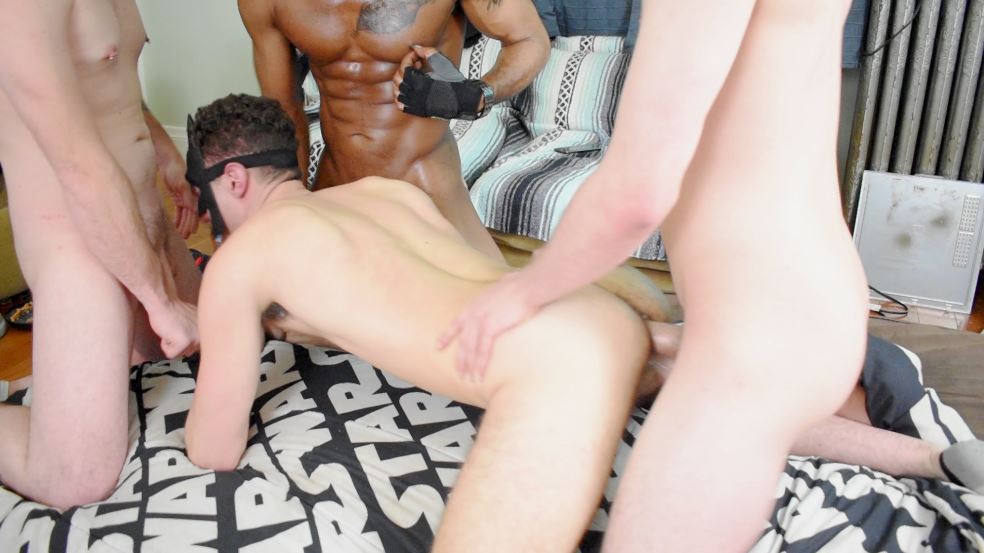 Blaze Finally Came Around And Slid Into Jacob's Hole Before Long. I Guess All The Effort Paid Off. . .     I Even Invited Cameron Over To Assist Blaze Just In Case I Had A Fail Day :P . . . . Ultimately I Think Jacob Realized That His Eyes Were Bigger Than His Holes And You'll See Why (Pussy) . . . . .These Things Are Hard As Hell To Predict And Always So Hard To Explain In Words And Pictures So I'll Let The Video Clip Speak For Itself. Enjoy This One Guys - Yuck
-