Yuck Boys – Persuasion – Bad Boys – Straight Dude Tricked (Sneaker)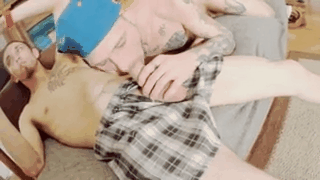 My Friend JC Is The Type Of Dude That Likes To Hang Around And Pick Up Girls Off My Set.  He Knows We Usually Turn Up On Weekends, And There Are Usually Some Bad Ass Horny Bitches Around For Whatever Reason. This Weekend Was No Exception, However  Knowing JC Would More Than Likely Be Over Tonight, We Added A  Little Friendly Twist To His Visit.  JC Came Over Late (Early?) After A Few Drinks At A Bar Not Far From The Studio (That's Slang For Wherever The Shit Is Going Down At The Time). I Told Him I Thought It Would Be Best If He Just Stuck Around And Chilled Out For A Lil' Bit Before He Drove Home.  We Were Shooting For Two Of Our Girls That Night So It Was Pretty Easy To Convince Him To Stay, But We Needed Some Help With The Trap.  Blaze Was Over That Night So We Had Someone To Help With This One. Blaze Has Fucked A Few Chicks On Our Camera. He's Also Fucked A Few Dudes On Our Cameras As Well So We Figured He Would Be Perfect For This Scenario.  JC Was Told That Blaze And Gina Were About To Do A Live Show And That She Would Get Between The Both Of Them And Suck And Fuck Their Brains Out. . . . With One Contingency. . . Gina Only Fucks On Camera. Secretly Gina Also Prefers Females Even Though She Is A "Fan Of Dick" (her words) But JC Didn't Need To Know That. The First Thing Out Of JC's Mouth Was "Am I Gonna Get Paid?" So I Told Him If He Got On The Couch And Flashed His Dick Around A Bit First, Then He And Gina Could Probably Work Something Out. To My Surprise He Jumped Right On Cam Where Blaze Was Already Warming Up And Waiting For Gina To Come In And Freak As Well . . .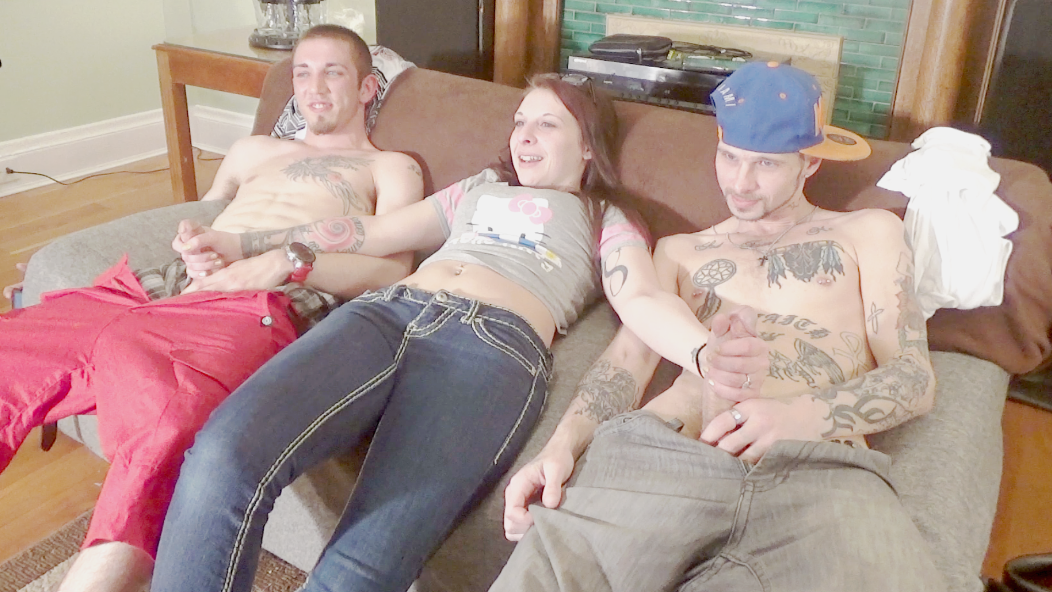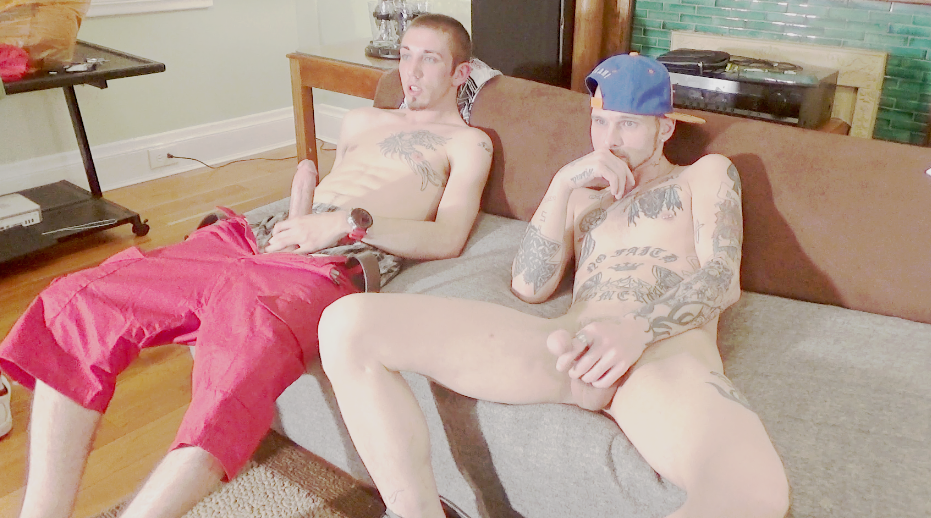 Now This Was A Setup That Could Have Gone So Many Different Types Of Sideways. Not To Mention Tricky Who Is A Cum Whore For Straight Dick Was Amidst Trying To Coax Things Along. Gina Finally Makes Her Appearance After Blaze And JC Sat For A While On Camera Not Really Knowing What To Do. Blaze Kept Looking At His Phone For Porn  To "Fluff" (Perhaps To Sword Fight Later On With JC?).  JC Was Sitting There Full Mast For The Most Part Bringing The Total Combined Dick Length On The Camera To Nearly 20"s. Once Gina Arrived On The Scene, You Could Definitely See The Difference In Blaze. Gina Teases Them A Bit And Then Literally Grabs Both Of Their Cocks At Once. Then She Left The Area . . . The Two Of Them Sat There For A Minute Trying To Figure Out What To Do Next (Nothing Is Pre-planned Or Acted Out With Our Scenes They Just Go How They Go And We Roll Tape). . .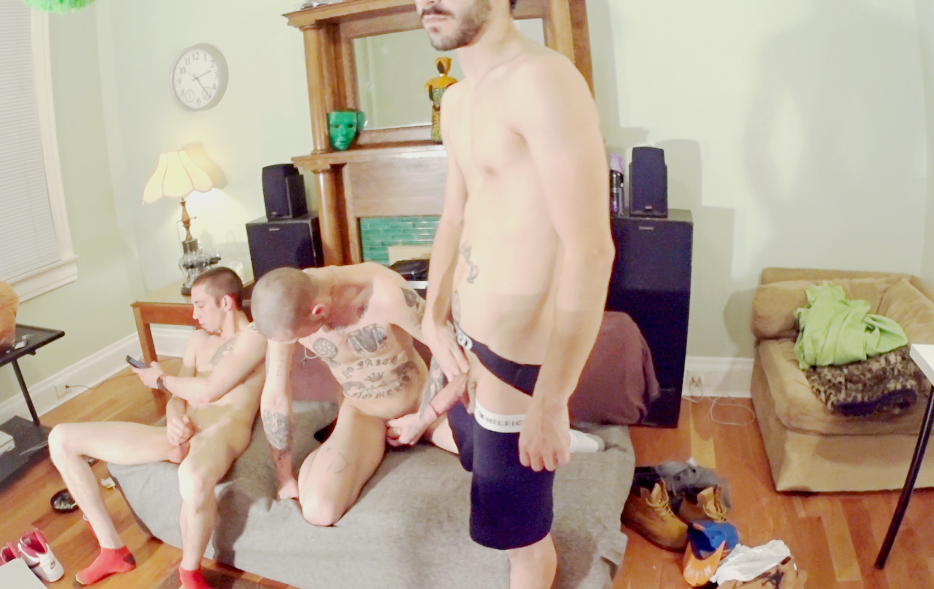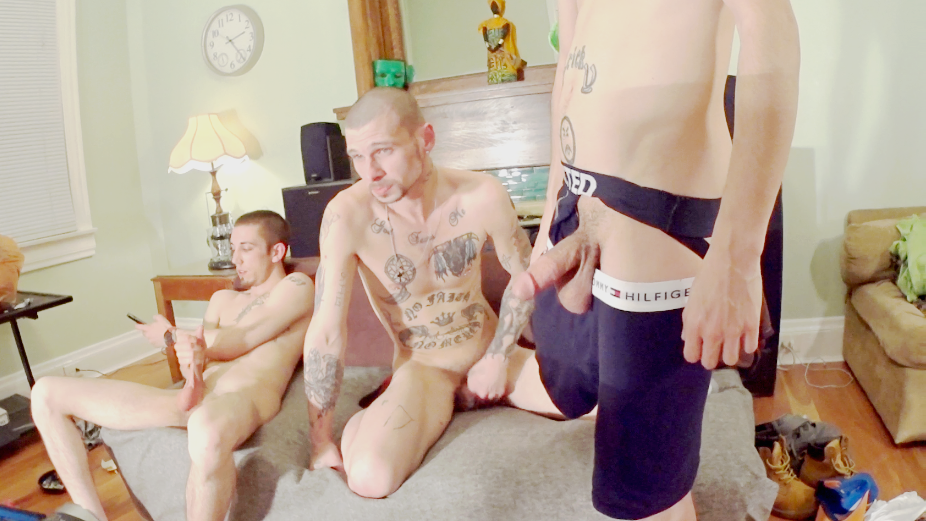 Tricky Comes In And Tries To Test The Water. He Knows Blaze Won't Bottom If He's With A Guy, But He Has No Idea What JC Will Do If Anything At All.
Honestly, I Haven't Much Of A Clue What Was Negotiated Between The Two Dudes On The Couch.  Eventually JC Ended Up Getting Two Dicks In His Mouth, One Up His Ass, And A Gallon Of Cum EVERYWHERE.  There Must Have Been Some Talk About "Wearing A Rubber" But Blaze Seemed To Know How To Stealthily Handle That. I Almost Didn't Release This Video Because It Wasn't Entirely Bareback. After Seeing Blaze Struggle With That Rubber You Can See Why. Our Dudes Love It Raw And Bareback. The Atmosphere Here Is So Real How It All Went Down So I Decided To Share It Anyway. Let Me Know What You Guys Think With Your Comments Below. . . . .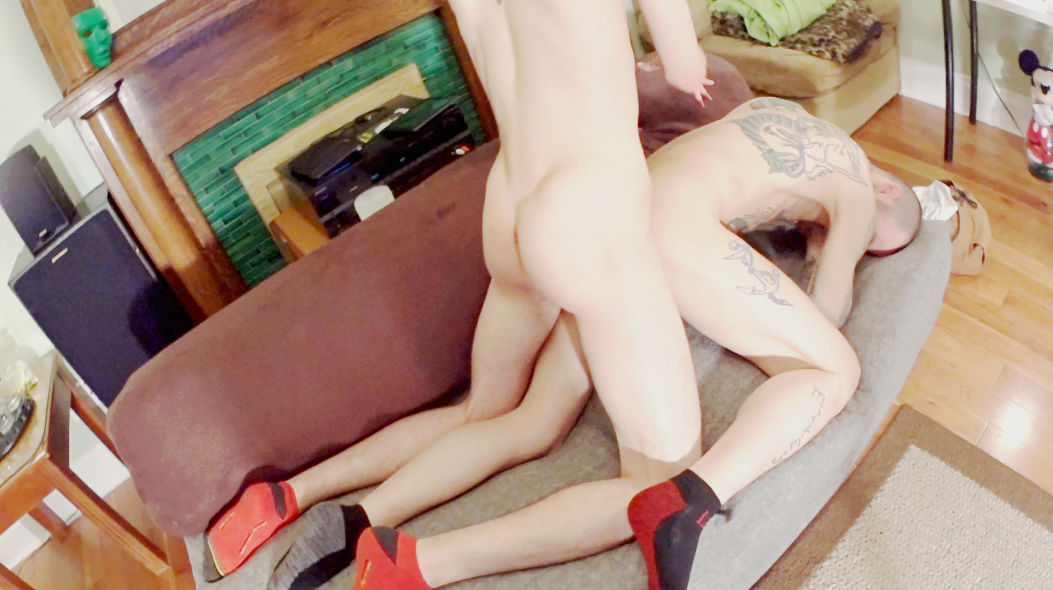 There Was A Ton Of Footage From This Scene And I Tried To Cut As Little As Possible And Match, But It Was Very Difficult So There May Be Some Minor Glitches Here And There. . . Continue Watching The Best In Real Amateur Guy Sex  Scenarios Right Here At Yuck Boys. . . 
. . . . What An Amazing Cum Shot Blaze . . .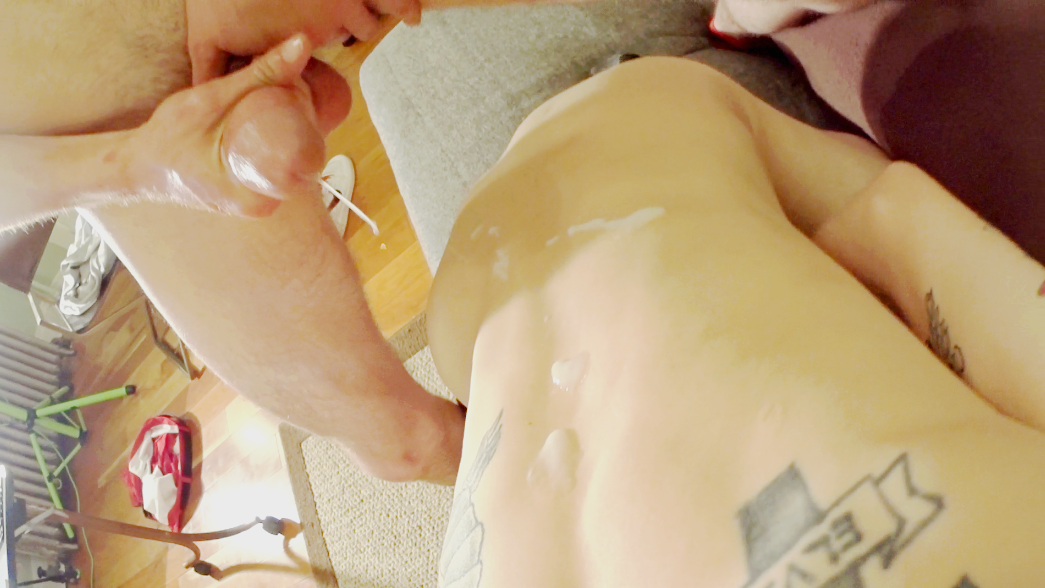 -