Yuck Boys – Damaged – Meet Riley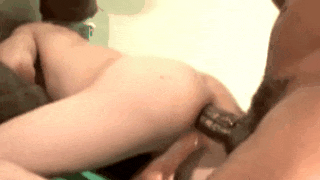 The Road To Building Up The Strength And Courage To Getting Cock For The First Time. You've Been Living The Straight Life.  Your Inner Essence Suggests A Life Where Both Worlds Could Intertwine. On One Hand, We Can Be Completely In Denial Of Our Taboo-esque "Homo" Erotic Meddlings, And Never Act On Them. On The Other Hand, We Could Learn To Mingle The Two, And Have Our Cake And Eat It Too! At Any Rate, Whatever Path We Choose, It Must Be Chosen With Razor Sharp Precision. The Slightest Glance At A Crotch Or Ass Through Some Plus True Religion Jeans Could Give You Away And Expose Your Agenda If Noticed By A Mark. Even If Your Target Had Already Been Taking A Long Glace At Your Own Crotch. Remember, Razor Sharp  PRECISION Is KEY!
Meet Riley. 18yo, College Freshman, Swimmer (And It Shows),  Still Dating His High School Sweetheart, Your Average Teen One Could Presume. He'd Taken On A Job At A Local Gas Station (To Help Pay For School I Suppose). Looked Completely Normal. I Had Seen Riley Working A Few Nights Late When I Needed Cigarettes Or Beer.  He Always Complained So Much About His Job Randomly While I Waited In Line, But He Seemed A Bit "Friendly" So Knowing Me I Went For It.  Mustering Up The Gall To Put Your Mouth On Another Guys Dick Or Taking It Up Your Butthole (Gross) Is One Thing, But I've Grown Experienced Over Time, And Definitely Know A Good Prospect When I See One.  I Knew That When It Came Down To It, No Matter Who Riley Really Was Or What Position He'd Wanted To Be In That In Finality, He Was Going To Be Damaged By My Big Ass Thick Black Dick. His Choice Simply Didn't Matter! I Told Riley That I Knew Some Females That Needed Someone To Hold The Camera For Them While They Take Photos In Different Scenes For A Few Hours. He Said He'd HMU And LMK When he Was Free. I'm Like "Yeah Yeah Aight", But Low And Behold, He Was Texting Me NON-STOP Asking How He Could Get "In" And How Much He Could Make Doing Grunt Work. Eventually I Set Him Up To Do A Few Shoots With Me And Blaze For The Yuck Girls . He Had No Clue About Any Of The Male On Male Sex Shoots We Do. . . .So I Thought. I Suppose It Didn't Take Much To Associate Yuck Girls With Yuck Boys. A Simple Google Search Could've Easily Made The Connection. Even For A Novice Seeker. Besides, He Had Every Right To Search It Considering He'd Done Shoots For The Girls So I'm Sure His Curiosity Was Completely Innocent. . . . At Least At First . . .
One Night Real Late (Or Should I Say Early Am?). Riley HMU And Asked Me Was I Going To Need Him To Shoot For Me Soon. His Exact Words Were "Do You Need Me To Look At Some Titties?". I Laughed And Told Him Not For Another Week Or So. A Few Minutes Later, I Got Another Text From Him And His Words Were "I'd Be Willing To Do The Other Stuff If I Could Wear A Mask" . I Froze Up A Second Holding My Phone In My Hand Trying To Articulate A Proper Response. I Knew That If I Was Going To Turn Him On To This Scene I Had To Use Razor Sharp PRECISION.  This Was Thse Point Of No Return. My Response Was "I'll Leave My Door Open. The Mask Is On The Table. I Am Not Interested In Getting My Dick Sucked I Want To Use That Hole On My Camera. If You Are Serious About This. Come In, Take Off Your Clothes. Put On The Mask. Face Towards The Fire Place With Your Ass Up In The Air Ready To Be Used By Whoever Comes Into The Room. His Reply Was Shockingly "Yes Sir".  And The Rest Is History! We All Have Our Comfort Zones When It Comes To Sex. Some Of Us Prefer To Make Love Rather Than "Just Fuck" Some Of Us Like Being Verbal While Some Of Us Are Quiet As A Mouse. Some Like It Rough While Others Like It Vanilla And Mild. My Point Is, We All Use Things To Convince Ourselves (Juice?) That No Matter What Anyone Else Thinks, Whatever We Want To Do For Satisfaction IS The Right And Only Thing That Matters. This Is How Riley Found His Path.  He Reconciled With The Act That He Inevitably Would Partake In.  The Video You're About To See Shows What Happened After Hde' Found His Juice. - The Freak King
-