Yuck Boys – Dirty Vegas (Phase 1)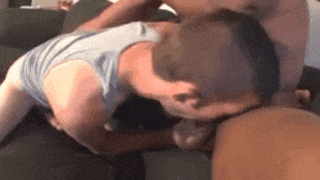 Huey's Reaction To Our First Encounter Kinda Shocked Me To Be Honest.  He Asked Me About The Live Amateur Shows That I Shoot And Said He'd Be Interested In An Audition. I Told Him That The Live Audience Is A Lot Different Than Just Having A Cam Set Up Or Making Some POV Porn On Your Phone. He Said He'd Been Thinking About It And Would Be Down , But Couldn't Make Any Promises About Getting Fucked Or Anything Like That. He'd Just Had His First Cock In His Butt Only A Week Prior (By Me), And Said His Hole Was Still A Little Tender When He Pokes It With His Finger. He Knew I Was Much Bigger Than His Finger And Knew That I'd Rip Him Open Again If Given The Opportunity.  Honestly I Hadn't Nutted In Almost A Week And Wasn't Quite Sure That I Wanted To Shoot My Spent In Just His Throat. He Was A Good Cock Sucker From What I Remembered Though, So I Figured I'd Give It A Try And See What Happens. I Started Out With Letting Him Hold My Dick. He'd Been Looking At My Print Since He Walked In The Door So I Could Tell He Was Curious To Experience More With It. I Took My Time. Instead Of My Hands, I Decided I Would Edge Up Using The Boy's Mouth. Remind Him What A Good Thing He's Been Gettin' And Let Him Learn His Place.  I Told Him To Suck It. He Used His Hands A Bit At First But That Was A No No! He Didn't Know Any Better But He Would Learn Very Soon Indeed. . . .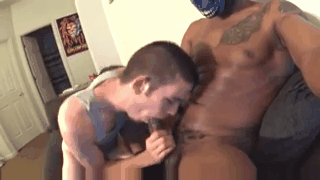 More Exploring......
He Eventually Figured Out What His Purpose Was. He'd Be Used However I'd Seen Fit. He Needed To Submit To Be With A Dude Like Me. No Matter How Masculine He Was Or How Much Pride He Had Inside Him, He Knew That Today He'd Be Inferior. I'd Already Taken His Hole.  His Walls Had Been Torn Down. . . Literally! The Tingling Between His Ass Cheeks Was Evidence Of That. He Needed To Impress . . . Do A Good Job . . . . But At The Same Time, He'd Hoped That I Wouldn't Use His Butt Hole In The Way That I'd Been Making A Pussy Out Of His Mouth. He Tried Hard Too! He Even Opened His Throat Deeper And Wider Than It Ever Had Been. Exposing His Tonsils To Whatever Assault And Punishment My Prick Wood Could Dish Out.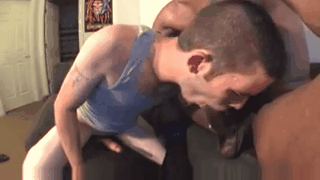 . . . . . . .  Now That Feels So Good
Little Did The Boy Know That His Attempt To Widen His Throat To Accommodate My Big Penis In Lieu Of His Swollen Pucker Would Only Make Things Worse For Him. The Only Thing I Could Think About By This Point Was How I Was Going To Push My Dick Into His Other Hole. All That Dick Suckin & The Feeling Of My Big, Meaty, Dick Head Snugly Expanded Down His Neck Only Made Me Want To Do The Same To His Tight Little Raw Pucker. He Was There To Serve ME! Whatever I Wanted Should Be Possible. . . I Never Agreed To Only Use His Mouth. He Suggested That. . . . I Was  The One In Charge. . I AM King Not Him.  He Should Worship My Dick. . . Thank Me For Using Him To Make It Cum Right?  So I Turned Him Around . . . .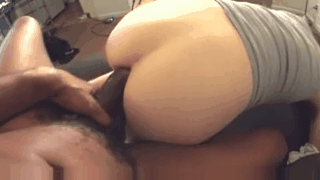 Damn. . . . . . . . . SooOoo Much Resistance!
I Mean That Hole Was Tight As Fuck! Even Tighter Than When I First Poked It. Granted, That Time Probably Only Lasted About Two Minutes.  Then, I Was Only Concerned With Getting My Pimp Juice Into Him And Getting Him Hooked On My Dick And Nutt. There Was No Time To Edge Or Perfect My Stroke And Angle With Him. He Simply Needed Bred. .
So I Worked The Tip Into His Butt . . .  A Bit Patient With It This Time Though But As You Can See, It Squeezed My Dick Head Like A Fuckin Fist Just As I Expected. The Thought Of What Was Happening Inside His Small Framed Body And How My Dick Was About To Punish Him Kept Me Rock Solid And Ready. At This Point, No Matter How Much He Resisted Or Gripped His Hole, It Was Clear That His Fate Had Already Been Decided. He Was A Little White Boy Being Used And Made Into A Bitch By A Big Dicked Dominant Black King.
I Love To FUCK!
The Actual Act Of The Sex Is What Gives Me Pleasure And Gets Me Off. The Visual, Both Mental And Literal Enhances The Experience For Me. . . The Climax Is The End Of That. I Try To Avoid That For As Long As Possible. . . . This Time, I Wanted To Make Sure His Hole Worked For What It Was About To Get. I Was Determined To See Just How Much He Could Take. . . How Far Could I Push Him? How Hard Could I Smash Into Him? . . . . How Deep Could I Go?  Will I Even Be Able To Get It In? Even While Writing This The Thought Of How Big My Dick Is In Contrast To His Ass Is Unreal. This Is Phase 1 Of Dirty Vegas . . . Let's See How Many Of These Questions Get Answered In This Series :P  - The Freak King

-