Over Time We Have Collected Experiences With Different Guys. Some Times We Take Those Videos Through Processes And Release Them, Sometimes They Just Get Locked Away In The Vault Never To Resurface. Other Times We've Gone Back And Released Them As Part Of Our Yuck Pile Cumpilation Series. Never The Less, These Videos Usually Get Less Priority Than Some Of Our Other Videos. This Doesn't Go To Say That They Are Not As Good As Our Current Roster, Hell IMO Some Of These Are Among The Best Footage We've Ever Filmed. They Just Have Not Been Released Due To Different Factors For Example: Improper settings or malfunctions with equipment, unacceptable behavior by performers, issues with angles, colors, lighting, Problems With Performers With Nasty Attitudes, Or Whom Have Been Dishonest. You Name It, We've Probably Had It Happen.
Black 'n White
In An Effort To Offset Our Content Library With Some Of This Serious Footage, We Decided To Release Them As A Series Called "Black 'N White". As The Name Insists, This Catalog Will Contain Exclusive Never Before Seen Footage From The Archives That I Mentioned Before. These Videos Will Also Not Be Available Anywhere Else On The Internet In Full Form Except For Right Here On Yuck Boys Live.
Chapter Two - Juice Man
Billy Was One Of Our First Straight Bait Conversions. It All happened Live And His Reception Was Phenomenal. He Was Recruited A While Back If Anyone Remembers His First Live Show Where Yuck Convinced Billy To "Show Off For The Girls" Which Ended Up With Billy Taking His First Cock And Eventually Billy Got His First Ass Which Lead To Him Finally Getting Plowed For The First Time. Over Time, Billy Started Noticing That He'd Only Bottom When Yuck Was Involved. Even Till This Day He Has Never Bottomed For Another Guy On Cam.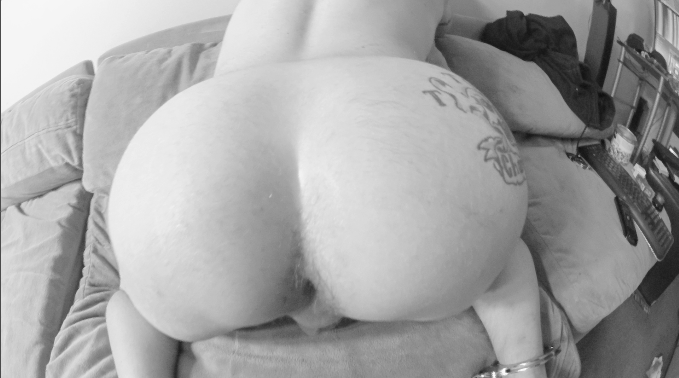 One Day While We Were In The Studio A Bit After A Party, Billy Told Yuck That He Wanted To Be Honest With Him About Something. He Said He Wanted To See What It Would Be Like To Be Dominated And "Destroyed" Like We'd Done Some Of The Twinks And Even A Thug Or Two On Our Videos And Shows. I Wasn't Completely Shocked By His Statement, But I Wasn't Absolutely Convinced That He Was Telling The Truth Either. At Least Not Till He Brought Out One Of The Ice Plug Toys That We've Often Used On Guys, A Canister Of (Hair Food?) Which I Presume Was For Lubricant, And Finally Some Shackles On His Feet To Prevent Him From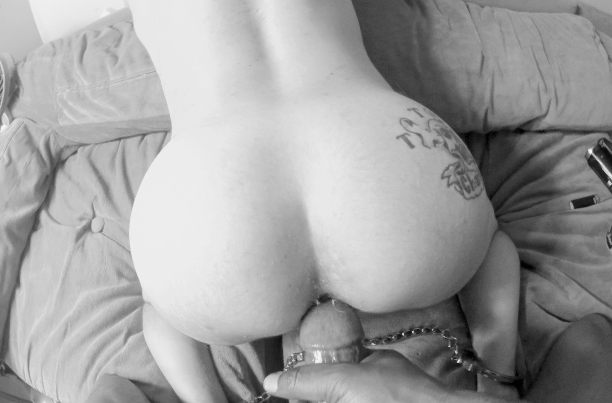 Easily Escaping I Presume.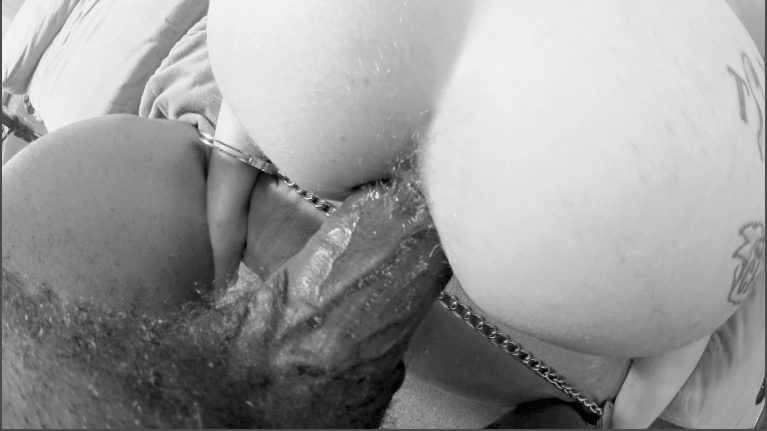 We Started Out Using The Toys After I Got Him Shackled Up. Billy Practically Begged Me To Give Him "All The Juices" I Had In Me No Matter What. Now THAT I Could Get Excited About. I Won't Waste Too Much Time Having You Read About It Though Because The Whole Video (34min) Is Right Here From Beginning To End For You To See For Yourself. I Will Say However, That Billy Did Indeed Get Every Juice That I Could Imagine In His Holes.
Stay Tuned For The Last Video In The "Black In White" Series.