Trevor Is A Teen Soccer Jock That Comes To Visit Family In The City We Film In During The Holidays So It's Always Fun To Get Up With Him And Make Movies :D This Time, He Hit Me Up Late As Fuck, Waking Me Up Out Of My Sleep. . . I Ignored Most Of Whatever He Muttered Over The Phone As I Was Barely Cognitive,  But I Did Happen To Catch A "Fuck Me Daddy" . . . . And "I Want It In Me" Here And There. Then It Was Something Along The Lines Of  "I'll Let You Fuck Me A Long As You Want, And We Can Even Record It" . . . By Then I Was Wide Awake And At Full Attention.
Once The Boy Came In, He Did Exactly As I'd Expected. Got Stripped Down To His Jock Strap And Fleece So His Hole Would Be Readily Accessible Between His Ass Cheeks. Trevor Then Got On His Knees And Proceeded To Pay My Dick His Undivided Attention As He Promised.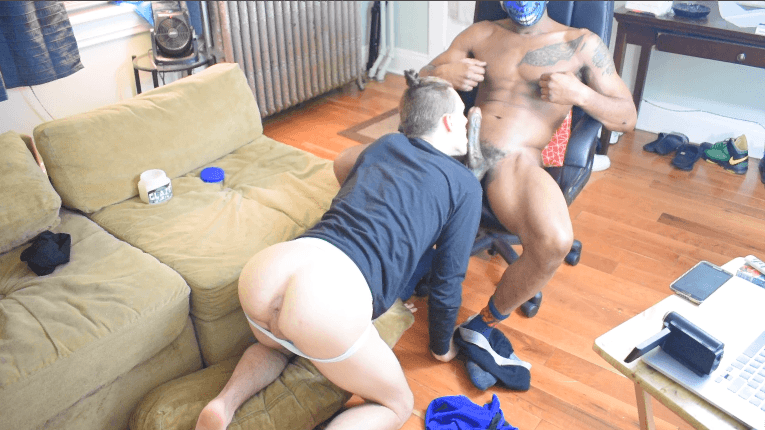 Though I Have To Admit, It Was A Tight Fit! Even Though The Horny Teen Seemed Eager To Take It However I Wanted To Give It, We Still Struggled A Bit In The Beginning Getting Him Mounted.