Just Relaxing One Night Playing Smash Bros Alone Online And Decided I'd Order Some Beer And Snacks From Door Dash Delivery. Didn't Feel Like It So I Didn't Even Bother To Put On Any Shorts. Just Had On A Tanky And My Underwear When I Answered The Door. Why Not? When I Walked Back Inside To Grab A Few Dollars To Tip The Dude, I Noticed That He Was Staring Through The Screen Door Looking At My Dick Bulge. So Shit, I Invited Him In... Why Not? While I Fumbled With My Jeans To Find Some Singles, My Dick Started Growing. I Knew He Was Still Looking At My Dick Even Though I Was Trying Not To Make Eye Contact With Him On Purpose. Before I Could Pull His Tip Out Of My Pants Crumpled On The Floor, He Was Already Rubbing My Dick With The Door Still Open. By Then My Dick Had Been Bulging Hard And Almost Peeking Out Of My Family Guy Boxers. Didn't Want A Neighbor Or Random Passer Byer To See What Was Going On So I Went To Close The Door And By The Time I Turned Around, The Dude Literally Had Taken His Clothes Off Down To His Underwear And Sat On The Couch Like He Was Waiting For Me To Put Dick In Him. When I Walked Back Over To The Couch Where He Was Sitting, I Took Off My Shirt And He Muttered " I've Never Had A Black Dick Before" I Just Told Him To Relax And That "If We Gone Do This, Imma Wanna Record It" . He Didn't Even Seem The Least Bit Shocked And Just Replied "I Don't Care, I Just Want That Big Black Dick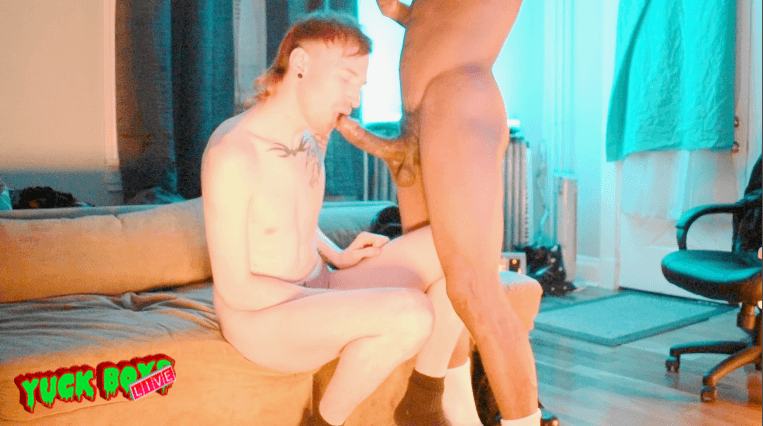 . I Walked Over And Turned On One Of The Cameras I Had Sitting Next To The TV, Turned The Game Off, Then Walked Over And Put My Big Black Dick In The Dude As He Desired :P This Video Is A Short Depiction Of What Happened Next.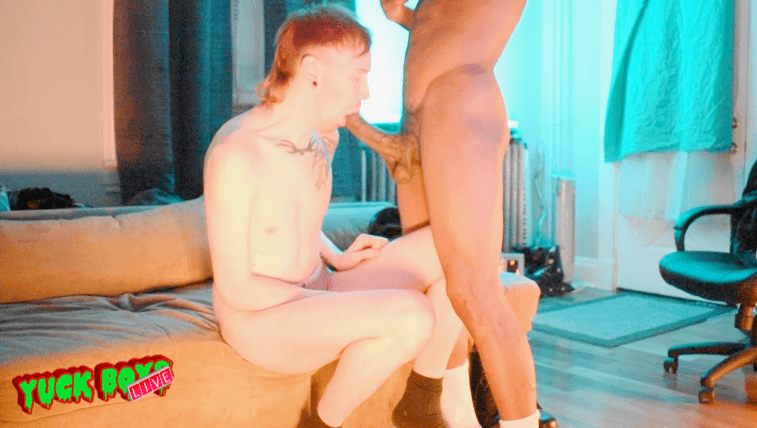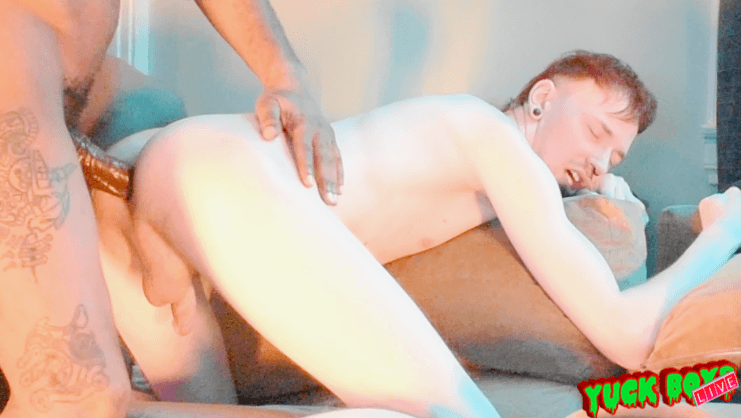 It Took A Bit To Work My Thick Dick In His Hole Though. But A Lot Of Lube And A Little Bit Of Patience And I Eventually Got It Into Him And Got Dude What He Needed. Of Course I Made Him Worship The Dick First.