Picture This.... So It's The Day After Xmas Last Year, Cameron Is Supposed To Show Up And Try To Convince This Bi-Curious Dude He Met Somewhere To Get On Camera And Fuck. The Dude Was Staying Closer To The Studio So Cameron Gave Him The Address And Told Me "My Friend Is In Town For The Holidays And Wants To Explore Man Sex". He Also Said "He'll Possibly Do It On Camera, But You're Responsible For That Part". This Dude [Kevin] Arrived Before Cameron Showed Up Who's Running A Bit Late So He Was Stuck With Me In The Meantime (Yay :D). A Good Half Hour Had Passed And I Got An Opportunity To Figure Out What The Kevin's Deal Was. It Turns Out He Had Only Messed Around With One Guy Before In High School, Had Never Been With A Black Dude Before But Had Always Been Curious, And Apparently Had Been A Contestant On A Popular Singing Competition Show (Which He Comfirmed With A Youtube Video And By Belting A Few Notes) Which Made It Hard For Him To Meet Guys. He Also Said It Was Getting To The Point That He Just Didn't Care Anymore About What People Thought And Had Considered Doing A Sex Tape.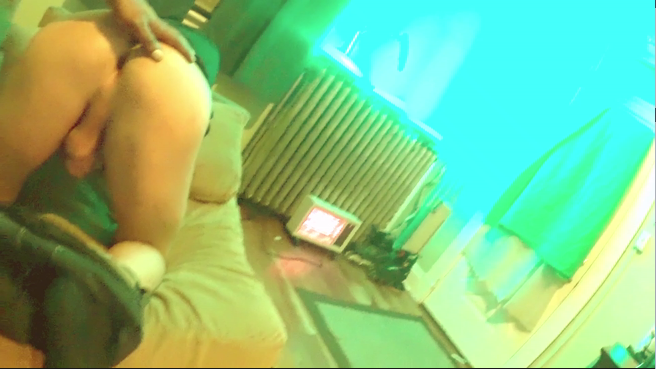 Of Course My Yucky Lights Turned On Once He Said That And I Had An Idea. I Started Telling Him How He Could Always Hide His Face If He Was Worried About What People Thought Or Anyone Finding OUt. His Only Response To That Was "True". An Hour Had Already Passed Since I Had Talked To Cameron, And Me And His Friend Were Getting Along Just Fine So I Said "Fuck It, My Homey Is Gonna Be Here In A Minute And He's Gonna Be Expecting You To Be Ready To Take Dick Whether I'm Involved Or Not". .. . So Then He Just Spits Out "So Tell Me What I Need To Do?". I Told Him Cameron Had A Pretty Long Dick And That It Probably Would Be Better if I Opened Him Up First Before Cameron Got Here. Before Long, The Boy's Pants Were Down Exposing A Gorgeous, Smooth, Bubbled Butt And I Went Straight Into Working On It And Loosening Him Up.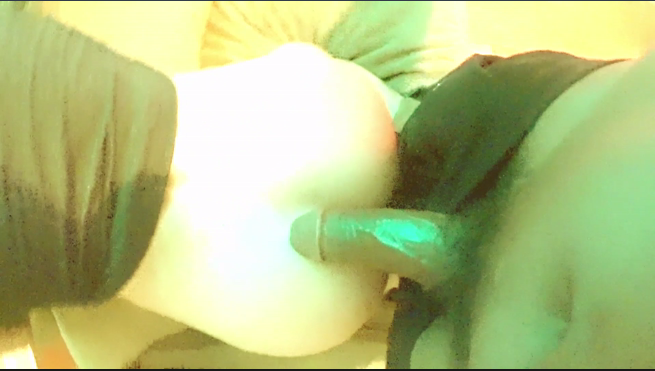 The Lights Were Kinda Dim For The Little Camera That I Used Towards The Beginning Of This Flick. No Biggie Since The Main Event Wasn't Supposed To Go Down Till Cameron Showed Up Anyways. Besides, Sometimes The Bright Lights Scare Off Shy Dudes And I Didn't Want That To Happen Before Cameron Even Got A Chance To Check Out This Boy's Bubble Booty For Himself.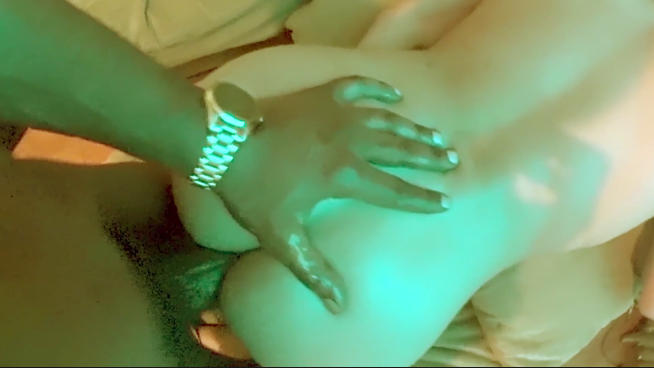 Just As I Started Getting Kevin Loosened Up, Cameron Knocks On The Door. By The End Of This Video, Kevin Had An Entirely New Outlook On Man Sex And Eventually Took The Mask Off And Owned His New Sex Tape. This Is How It All Went Down . . . .