One Night I Was Browsing Through A Video Collection Of Mine Looking For Something Suitable To Jerk Off To. It Had To Be Something Good Because I Had Not Nutted In Almost An Entire Week (Tru), And I Didn't Wanna Waste That So I Figured I'll Just Film The Nutt Shot And Push It Out To Pornhub Or Some Shit. At Around The Same Time, Albeit Nearly 3:30am, I Got A Text From A Teenage Twink I Hadn't Heard From In A While. I Knew That He Loved Getting Filled Up With Big Dick By His Own Admissions. I Also Knew That He Had A Cum Fetish And Liked His Hole Played In..... Perfect! I Let Him Know What I Was Up To. Filming My Nutt Shot, Yadda Yadda Yadda, He Elected Himself To Come And Let Me Use His Hole To Jack My Dick Instead Of My Hand. The Teen Said He Was Okay If I Filmed His Butt Being Used, And Suggested That It Would Make My Cum Shot Even More Glorious. I Agreed And Told Him To "Come Over".
As Soon As He Arrived, He Pulled Down His Shorts And Threw His Little White Ass In The Air. I Noticed That He'd Ridden His Bike Over So I Knew That Hole Was Probably Tight Between Those Smooth Booty Cheeks. I Started Out With A Plug To Get Him Opened Up Enough So That I Could Dip My Dick Inside Him Off And On While I Edged It.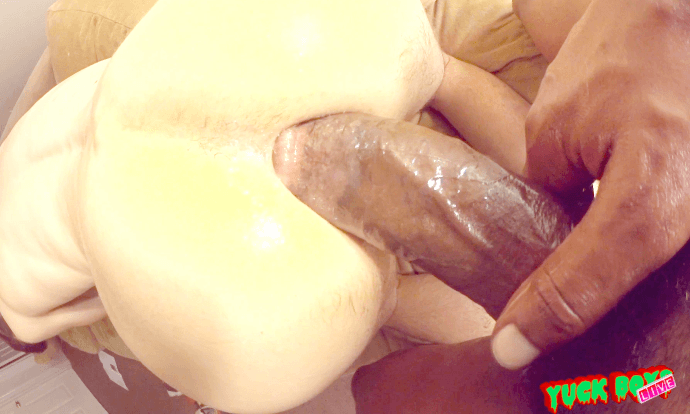 To My Surprise, He Was Able To Take It Pretty Deep Although It Was Hard For Me At Times To Hold The Camera And Keep Him Still. He Squirmed And Tilted A Lot But Two Things Are For Certain. He Was Every Bit The Hungry Cum Receptacle That He Portended To Be, And My Nutt Shot Definitely Ended Up Looking A Lot Better Than It Probably Would Have Had I Gone Solo And Jacked Instead Of Using His Hole. But You Be The Judge!