Yuck Boys – The Switch (Sneaker)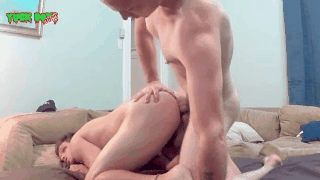 Tagged:
Amateur, Free, Anal, Threesome, Marky, HD, Cameron, thug, Straight Bait, The Switch, reality, Big Cocks, live, Persuasion, raw, User Uploaded, Interracial, Tattoos

Yuck
It's Ya Boy! Goin' In Hard Trying To Make Yuck Boys Into An International Brand! Thanks To Everyone Who's Showin' Us Love! Bullshit Walks :D
Related Articles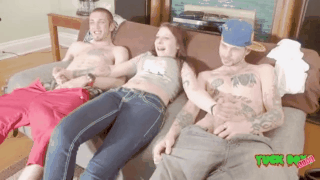 Now This Was A Setup That Could Have Gone So Many Different Types Of Sideways. Not To Mention Tricky Who Is A Cum Whore For Straight Dick Was Amidst Trying To Coax Things Along. Gina Finally Makes Her Appearance After Blaze And JC Sat For A While On Camera Not Really Knowing What To Do. Blaze Kept Looking At His Phone For Porn To "Fluff" (Perhaps To Sword Fight Later On With JC?). JC Was Sitting There Full Mast For The Most Part Bringing The Total Combined Dick Length On The Camera To Nearly 20″s. Once Gina Arrived On The Scene, You Could Definitely See The Difference In Blaze. Gina Teases Them A Bit And Then Literally Grabs Both Of Their Cocks At Once. Then She Left The Area . . . The Two Of Them Sat There For A Minute Trying To Figure Out What To Do Next (Nothing Is Acted Out With Our Scenes They Just Go How They Go And We Roll Tape). . .